INTRODUCTION TO ESSAY SCORER



Lots of college students wonder (before the submission) what score their essay is worth. Surely, they can google it, find Pearson essay scorer, and use it to rate their work. Still, finding out a possible score can be done based on rubrics provided by your professor. Below there is a couple of essays I wrote and graded myself (I did my best to objective), and the essay grades given by my professors weren't that different from my own.



"Plastic surgeries: a way to become more beautiful, or someone's unhealthy idea" - Essay Score 10/10
Beauty is sometimes seen as internal positivity towards oneself and others, and it is also considered to be aesthetic in the outward appearance of people, places, and things. The ancient Greeks displayed their view of beauty in classical sculpture, and later on in history, 16th century artists were commissioned to depict the grandeur and light of beauty in paintings. Now in the present, the idea of beauty continues to be expressed differently. Does it stem within us or outside of us? Can we create it for ourselves? In one extreme, plastic surgery has been a means for self-expression, a way to add onto an individual's view of beauty, and in the other extreme, it has the ability to either elevate or lower their own self-esteem.

Just like make-up, piercings, and tattoos, plastic surgery is a means for self-expression. The most popular notion of plastic surgery is that it is used to enhance appearance. Celebrities are always adjusting their bodies, whether it may be their noses, wrinkles, or removing body fat. These are all procedures in cosmetic surgery, and they are mostly recreational. If anyone feels like they have to dress or smell a certain way, they do it for themselves. The same occurs with plastic surgery. It is a choice that stems from self-image.

Plastic surgery elevates the self-esteem of whoever decides to do it for themselves, but it can also lower it. After plastic surgery, celebrities appear happier about their desired outcome. The same occurs for burn victims who get plastic surgery. Even then, plastic surgery is not always perfect, and the undesired outcome can create low self-esteem and health problems. There are risks like hematoma, nerve damage and numbness, infection, deep vein thrombosis and pulmonary embolism, and scarring. It is also suggested to know the doctor's credentials and investigate the facility where the procedure will take place in order to reduce the risk of complications.

So, in a way, plastic surgery adds onto beauty. It is a means for self-expression and it can elevate or lower an individual's self-esteem, but it has risks as well as positive outcomes.

"Computers can translate all kinds of languages well. Do our children need to learn more languages in the future?" - Essay Score 10/10
Although becoming multilingual is advantageous when traveling or applying for jobs, the next generation of young learners will find that the continuing advancement of computers will reduce the need of learning a new language to a novelty.

The rise of smartphones gives the user the world's information at their fingertips anywhere, anytime. Translating text is as simple as copying and pasting text into Google's translation service. Mobile phone apps like Voice Translator Free for Android can instantly translate voice into 50 languages.(1) GPS devices have replaced maps and allows travelers to avoid the awkward communication (or lack thereof) of asking for directions in a strange place.

The cohort of young native English speakers are the least likely to require second language skills. 53.6% of the internet is in English, and the rest can be translated automatically by most browsers.(2) With the internet now the primary provider of entertainment, communication, and business in the developed world, and with the average internet user spending at least 100 minutes online daily, there is less time for learning languages despite, paradoxically, the internet's ability to make learning a new language easier than ever.(3)

1. "Voice Translator Free - Android Apps on Google Play." Google Play. Smart Mobile Software, 5 Sept. 2014. Web. 31 Mar. 2016.
2. "Usage of Content Languages for Websites." Usage Statistics of Content Languages for Websites, March 2016. Q-Success, 30 Mar. 2016. Web. 31 Mar. 2016.
3. Nisen, Max. "These Charts Show What We're Not Doing Because We're Online All The Time." Business Insider. Business Insider, Inc., 21 Oct. 2013. Web. 31 Mar. 2016.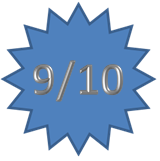 "If private ownership of automobiles were impossible, how would your life change?" - Essay Score 8/10
If private ownership of automobiles were impossible, my life would not change much, if at all. I take public transportation more than anything else, and I often use my bicycle as a main mode of transportation if the subway or trolley is unavailable. That being said, I think the economic impact of not allowing private ownership of automobiles would certainly affect me in one way or another.

As stated, I do not use private automobiles. The only automobiles I frequently use for travel are not privately owned, as public transportation is owned by the government. If, all of a sudden, a law were passed that made private automobile ownership illegal, I highly doubt it would affect my travel plans in any meaningful way; I would simply continue to use my local public transportation.

I do believe that my life would be altered economically, however, as a latent effect of not allowing the private ownership of automobiles. Private ownership of anything is the basis of a free-market economy, and the more things that are not able to be privately owned, the less free market is able to benefit everyone. As a small bit of anecdotal evidence, a few of my coworkers rely on their own vehicles for transportation to work. Considering they live out in a rural area, they would not have access to public transportation. This would mean that they would be unable to drive to work because it would be illegal to own their vehicle. If they were unable to come to work, my company would directly suffer as a result and lose money. Consequently, I would be at risk for taking a pay cut or being fired to compensate for the loss of their work. Alternatively, I may also be expected to work longer hours without adequate compensation if I wanted to keep my job. Either way, I would be absorbing a huge market and/or opportunity cost.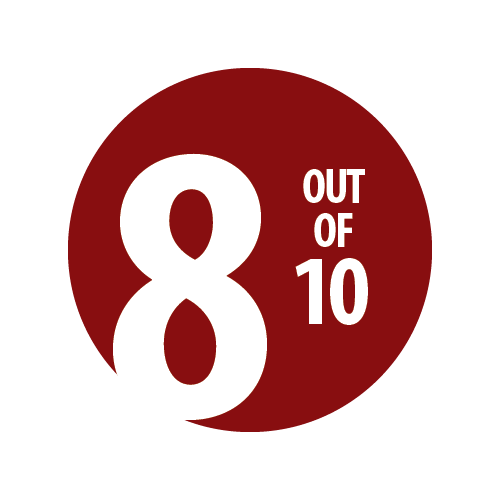 "Explain why you think so many people get the holiday blues" - Essay Score 9/10
Holidays are supposed to be the time for enjoyment and relaxation. But for many people, the case is different. They feel lonely, sad, overwhelmed and frustrated due to various reasons. This phenomenon is called holiday blues.

The primary cause for holiday blues is the pressure one puts on oneself in feeling positive, joyful and making out the best of their vacation. There are also other factors like the climate, financial problems and health that can affect the holiday mood. But these are only the secondary contributors. The main reason is to get rid of the unrealistic expectations that one created in the first place. People should realize that it's okay to not have the perfect holiday. We can do our best to make the holiday the most memorable one. But we should also be prepared to accept the reality when it doesn't turn out to be as exciting as expected.

Throwing caution to wind is another important reason. We must not think that during a vacation, one is supposed to forget all one's regular activities. Watching what we eat, limiting the amount of alcohol we consume, exercising regularly and getting good sleep are equally important during the holidays as on any other day. Also, we must plan the day to avoid last minutes rushes and the resultant strain on our body and mind. Not continuing these healthy habits lead to holiday blues which in turn make us unable to do our regular works, thus creating a vicious cycle.

Getting holiday blues doesn't mean we have some serious depressive condition. It always does good to remember that the depressive or anxious feeling is quite temporary and we can get out of it in no time. Not reminding oneself to be positive always can worsen the feeling of depression.